Friday, September 20, 2013, 12:30pm
Cost $20-$25
We love our pediatricians. But sometimes… Well, it can be a little scary to inject such a tiny person with a flu shot. We're going to take a timeout to discuss holistic health care for our youngest family members. Bring your babies and your questions about acupuncture, Chinese medicine, and natural health products. Farley Hom, LAc, OTR/L from Bee Well Kids is coming to teach us how to treat common childhood illnesses the natural way. Plus, we've invited Jamie Regan, RN, Certified Nurse Midwife, to tell us how to keep our kids running strong through flu season. Don't miss it.
Kids or no kids, all aboard the mommytrain. Come join us to socialize, snack, let the kids play, and learn about holistic healthcare, chinese medicine, and how to keep your kids healthy in flu season!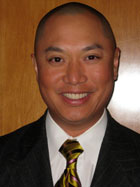 Come hear the leading expert, Farley Hom, LAc, OTR/L, from Bee Well Kids discuss everything you need to know about natural medicine, holistic healthcare, acupuncture and chinese medicine.  Bee Well Kids has a 5 out of 5 Star rating on yelp! 

Jamie Regan, RN, and Certified Nurse Midwife will share her secrets on keeping kids healthy throughout the dreaded flu season. She has been working in maternal child health for over 20 years. In the previous years she has worked as a labor and delivery RN, and later after obtaining her master's degree,  she ran her own mobile clinic seeing underservered women who didn't have access to health care, and also worked in a hospital based group practice with other midwives and OB/Gyns. She provides primary care for women of all ages, and the newborn up to one year.
Raffle Prizes Include: Gift certificate at Bee Well Kids, Weleda Products, Pediped Shoes, case of Bamboo Nature Diapers/Trainers, Pacific Baby, plus more! 
ALL guests receive a mommytrain.com gift bag 
Snacks and refreshments provided.  Supervised play at Pamper & Play included.